Sports
Lewis Hamilton Ends Season With Abu Dhabi Win
Lewis Hamilton won the Abu Dhabi Grand Prix to end the season in which he clinched his fifth world championship on a high.
It was the 11th victory of the year for Hamilton, who dominated the race with a controlled drive.
Hamilton performed 'doughnuts' after crossing the line, before himself and former title rival Sebastian Vettel flanked the retiring two-time world champion Fernando Alonso – before all three performed more doughnuts on the start-finish straight.
The three drivers hold 11 of some of the most recent world championships won in a golden era for driving talent in the sport.
Vettel took second after Hamilton's team-mate Valtteri Bottas faded to fifth, which means the Finn ends the season without a victory.
Red Bull's Max Verstappen and Daniel Ricciardo took third and fourth.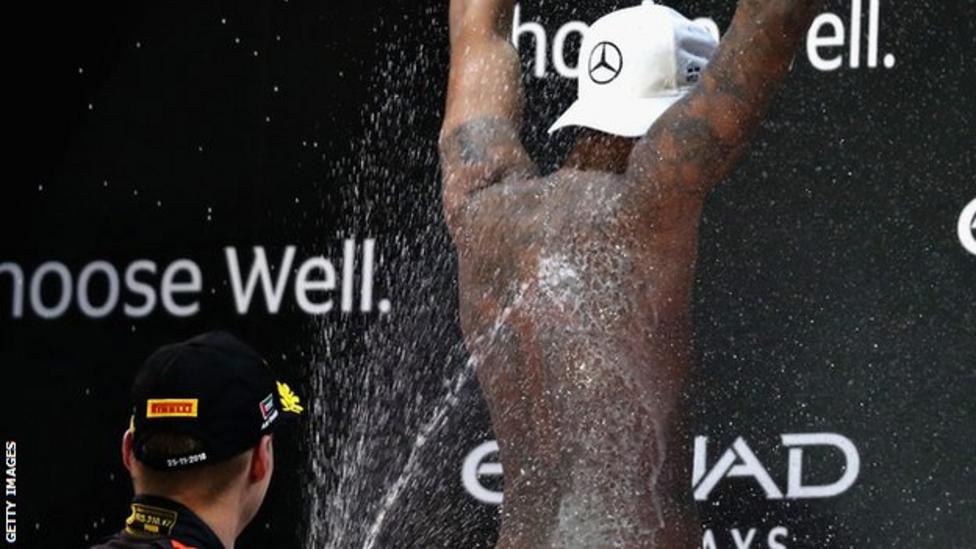 It started with a bang
Renault's Nico Hulkenberg emerged unhurt from a frightening-looking accident in which he was pitched into a roll and landed upside down in a first-lap clash with Romain Grosjean's Haas.
Hulkenberg sounded scared as he said to the team: "I'm hanging here like a cow. Get me out. There's fire."
But once the fire was extinguished and the car righted, he was able to climb out unaided.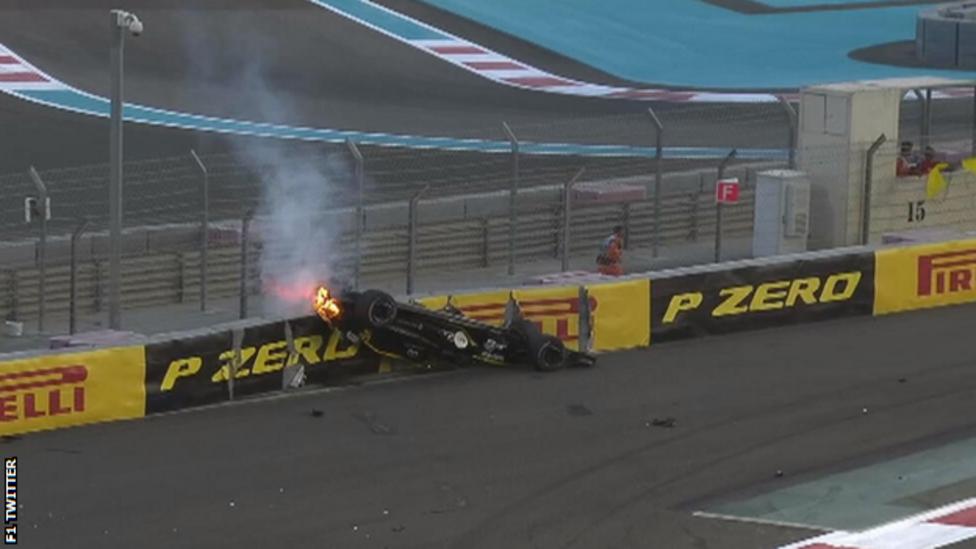 Not as easy as it looked for Hamilton
Hamilton's evening under the lights of the attractive but characterless Yas Marina circuit was complicated when Mercedes pitted him earlier than expected during a caution period caused when Kimi Raikkonen's Ferrari stopped on the pit straight.
That was on lap seven of 55 – nine laps earlier than Bottas' first stop – but Mercedes were covering one of their rivals potentially doing the same thing.
It meant a race of careful driving and tyre management, but Hamilton handled it well, to re-claim the positions he had lost one by one as his rivals pitted.
Source:BBCsports