Entertainment
Ubi Franklin Reacts To Iyanya, Accuse Him Of Lying And Does Not Like Tekno
Iyanya never spent a dime to promote Tekno. When 'Duro' came out and did well, I had bills to clear.
In 2016, Tekno had started making money and Iyanya said why is he not making money from Tekno. I said don't f**k with me… You are supposed to apologize to me for not putting money in Tekno's career.
Before we started making money I transferred Tekno's management to another company, Paulo of Upfront.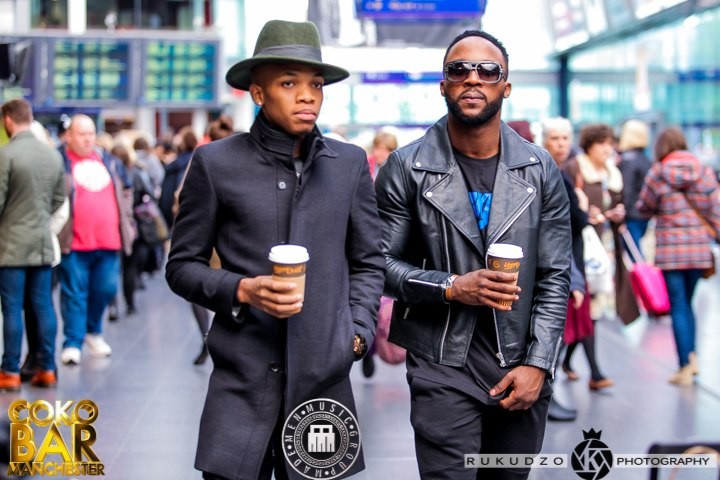 When someone says I have made N30M and we all run expenses and Tekno had shot three videos. If you take Tekno's percentage and give to Iyanya how much will be left? Everything Tekno made afterwards, Iyanya also made 50%.
'Yes, there is a N3M… Paul of Upfront paid that money. The money was paid for a car for Iyanya. What we have always done with Paul was when we don't have money to pay for something, Paul will pay and later collect the money.
Ubi also stated that Iyanya had been getting paid off Tekno since March 2016.
"Iyanya had a few liabilities and myself and Paul said he was going to clear our bills.
Then he later insisted on leaving Paulo's management within five months of the split.
On Iyanya leaving leaving the label and then forgoing his shares, Ubi explained that he was not even in the country when it all happened.
"I was in America… something happened why Iyanya left. I dropped my son in America with his mum. I got a call from Iyanya to meet him in another state.
He said I want to leave Made Men Music, I'm tired. There was a fight that involved him and Tekno that I made Tekno not to respect him.
Iyanya said he didn't want to live with us. I found a place for Basi, Selebobo and Tekno.
He had a conversation with me that why would Tekno hire a driver that he fired and I confronted Tekno about it. Tekno said he saw the driver along the road looking for a job and he decided to help.'
'Iyanya felt things were not moving fine that I was distracted with other artists. So he called us to his personal house in London to settle it.
When he said he was leaving, I was like fine, I left and went back to take care of my family.
A few days after the birth of my son, he posted that he had left the record label. He was sending me messages for settlement agreement. I didn't know he had gone to another record label.
On the settlement agreement, Iyanya relinquished all his shares to the company.
He said the percentage that he usually takes from endorsements when he was still with the record label was going to be increased and mine will be reduced. When his endorsement was renewed, Paulo told me to give him all the money which I did."
Reacting to the claims of verbal abuse, Ubi said there was none he could remember.
Iyanya has also claimed that Ubi had forged his signature on several occasions in the past, an allegation that Ubi denied.
"I have never forged anybody's signature. I was sent to school to read law and I know the legal implications of forgery and I will never do that"
He went further to admit that he may have made mistakes in the past, investing his personal money into the business, but he insists that had always tried to deal fairly with Iyanya during their time together and never worked with an intention to defraud people.